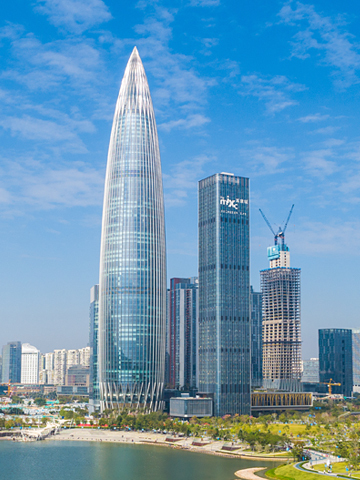 Introduction
JZMC Shenzhen office provides IP related services for several clients with different technical fields including mechanical engineering, chemical engineering, pharmaceutical engineering, Electrical and Electronic engineering, semiconductors and software.
The team of the Shenzhen Office has several senior IP attorneys and lawyers. One of the lawyers was honored as one of the "100 Most Influential Women in Silicon Valley" in 2014 and was named as global "American IP Expert Recommended for Chinese Enterprises" by Chambers in 2017 and 2018. One of partners of Shenzhen office is a senior Japanese lawyer is in charge of IP-related management in several famous Japanese companies. Shenzhen office also has another founding partner who has more than ten years of practical experiences in Taiwan and China Mainland.
JZMC Shenzhen office may provide all-around IP services, such as PCT international patent application, patent and trademark application in foreign countries, patent license, IP assignment and negotiation, contract drafting, review and negotiation, U.S. intellectual property litigation, 337 investigation, U.S. patent and trademark case consulting services, Chinese patent dispute resolution and government public relations assistance, technical secrets, patent infringement identification related services, etc.
Jean C.P.TingChina Patent Attorney / Taiwan Patent AttorneyMORE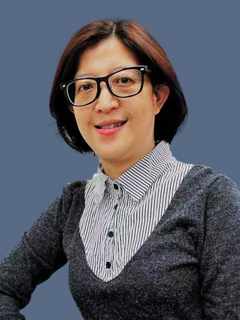 Practice:
Patent/ Trademark Prosecution
Patent Search, Invalidation, Patent Infringement Analysis and Design Around
IP training and research Program, IP Management
Technical Field: Software and Mechanical Engineering
Education:
L.L.M. Soochow University
LL.B., National Taiwan University
B.S., Industrial Engineering, Fengchia University
Writing& Publication:
Practice of Patent Application and the Examination in Taiwan (2010)
A STUDY ON THE SCOPE OF TRADEMARK PROTECTION BASED IN "LIKELIHOOD OF CONFUSION": A COMPARISON BETWEEN TAIWAN AND US COURT DECISIONS (2014)
Lecture:
"Practice of patent prosecutions"
"Strategy on patent application"
"Basic of Intellectual Property Right "
Language:
Chinese, English。

Hisao YamasakiFounding Partner / Director of Intellectual Property Strategy, Shenzhen OfficeMORE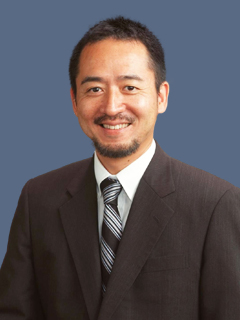 Resume:
Prior to joining JZMC Shenzhen office, Mr. Yamasaki served as the head of strategy at Kyoto University's Office of Technology Transfer and the President of RPX Asia. During his 35-year experience in the intellectual property industry, he held a 25-year career at Hitachi, Ltd. as the General Manager of IP Business Development and Licensing, responsible for all business aspects of intellectual property assets, including licensing and litigation strategies, and patent portfolio balancing transactions such as acquisitions and sales. Mr. Yamasaki received his LLM from the University of Miami Law School, Miami, Florida, and his LLB from the School of Law at Doshisha University, Kyoto, Japan. Mr. Yamasaki serves as the CEO of Syndefense Corp, President of Unified Patents Asia, Vice President of LOT Network, Inc., Northeast Asia Director of Open Invention Network and Professor in the Faculty of the Graduate School of Intellectual Property at the Osaka Institute Of Technology.
Language:
日文,English.

Rick WangPatent AttorneyMORE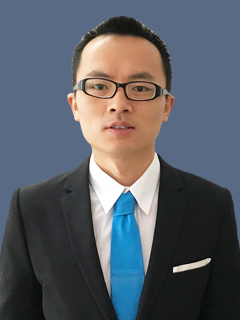 Resume:
In 2015, he graduated from Henan University of Technology, majoring in mechanical engineering, with a master's degree in engineering.
Since 2016, he has been mainly responsible for the patent application of GERMID in the field of automotive electronics, examination of the review of the patent examination opinions, and government-funded projects related to patents. He also lead the implementation of enterprise intellectual property management standard (GB/T29490-2013) in GERMID. He has many years of enterprise patent application and practical management experience. He obtained the patent attorney qualification in 2019. In 2021, he joined the Shenzhen branch of JZMC patent & trademark agency, engaged in patent agency work full-time.
Language:
Chinese/ English.

Tommy HsiaDeputy patent managerMORE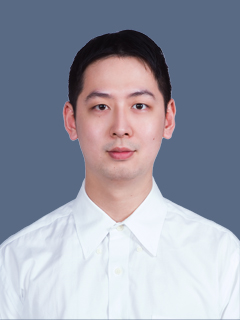 Practice Areas:
Electronics, wireless communications, semiconductors
Resume:
Over 10 years in the patent industries. Good at writing technical specifications as well as Chinese/ English translation and interpreting. Familiar with cross-nation patent persecutions, patent invalidation, patent infringement analysis, patent detouring design, patent map design. Passionate in learning new technologies.
In 2021, he joined Taiwan Province Xianzhi Patent and Trademark Office as the head of the electronics team of the department, responsible for instructing junior patent engineers.
From 2011 to 2020, he worked in the North American Intellectual Property Patent and Trademark Office as a senior patent engineer in the Patent Department. Service fields include wireless communication, display panels, mobile phone chips, storage devices, intelligent algorithms, industrial computers, etc.
In 2010, he joined Lee and Li law firm, devoted himself in studying Patent Act and draft the response to OA.
In 2007 to 2009, he worked in the Innovation Department of Hannstar as a senior IC design engineer, conducting research and development.
In 2007, he graduated from the Department of Electrical Engineering of National Dong-Hua University with a master's degree.
In 2005, he graduated from the Department of Electrical Engineering of National Taiwan Ocean University with a bachelor's degree
Working languagee :
Chinese, English, Japanese.

Contact Us
Jean TING Cell:0755-36876768 Email:jean@iprtop.com
Address:Room A538, No. 5 building 5th floor, FANTASIA MIC Plaza, 1113-1115 Nanhai boulevard (8 Xing Gong Road), Nanshan District, Shen Zhen, Guan Dong Province, China